Microsoft first debuted the original Windows 10 update in 2015
and followed it up with the Anniversary Update in 2016. In
early 2017, Microsoft said that it would be delivering two
feature updates to the operating system each year, one in the
spring and one in the fall, and officials also confirmed that
there won't be "Windows 11" or "Windows 12".
Thanks to job listings and official announcements, we know that
Microsoft is working on the "next
generation of Windows", which features a new visual refresh
codenamed "Sun Valley" and it will be unveiled on June 24,
ahead of the public launch this fall.
Microsoft appears to have accidentally published a support
page for the upcoming Windows Sun Valley update prior to
its official announcement. Yesterday, a Microsoft support
document post accidentally
revealed that the testing is currently underway for the
"Windows Sun Valley" update.

As you can see in the above screenshot of Microsoft's support
document search page, it appears that Windows Sun Valley will
co-exist with Windows 10.
This implies that Microsoft will continue to support Windows 10
alongside this new operating system. In fact, there's a
possibility that the company will do two different updates this
year, one for enterprises and one for the mainstream audience.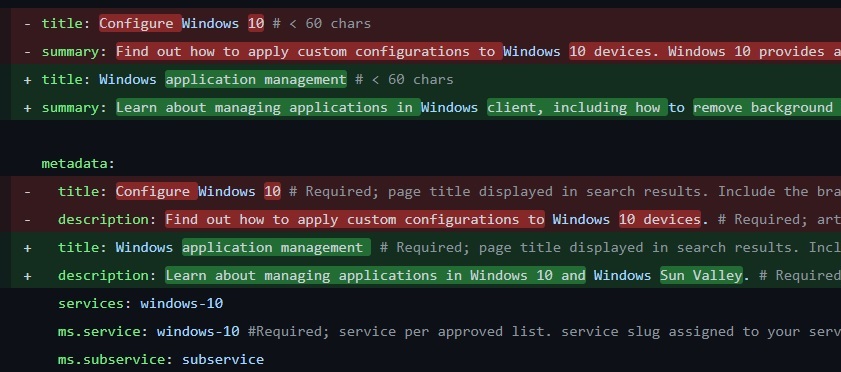 The support document in question has now been edited
to delete the "Windows Sun Valley" line, suggesting Microsoft
didn't mean to let this slip out. Since Microsoft's support
documents are maintained on Github, the leaked reference to
"Sun Valley" can still be verified by visiting the Microsoft
repository.

Sadly, the company's website doesn't reveal additional
information for the Sun Valley Update and we don't know if the
company is planning to call the next generation of "Windows 11"
or "Sun Valley".
As we've previously reported, this update will ship with
rounded corners, redesigned Start menu without live tiles and
other design improvements.
This is a developing story…