Windows 11 Build 22000.65 (KB5004745) is now available for
Windows Insiders in the Dev Channel with a number of quality
improvements. This is the second update to Windows 11 and it
adds a new search bar to the Start Menu, Power modes for
Windows Settings, and improves the overall taskbar experience.
With Windows 11 KB5004745, Microsoft is adding a new search box
to the Start Menu to make it easier to find what you're looking
for. This feature was first teased by Microsoft during the
Windows event on June 24 and it is merely a shortcut to the
existing Windows Search.
Build 22000.65 also comes with one new feature for the taskbar:
multiple monitors support. This will allow users to view and
manage the taskbar across multiple connected monitors. It can
be enabled by visiting Settings > Personalization >
Taskbar.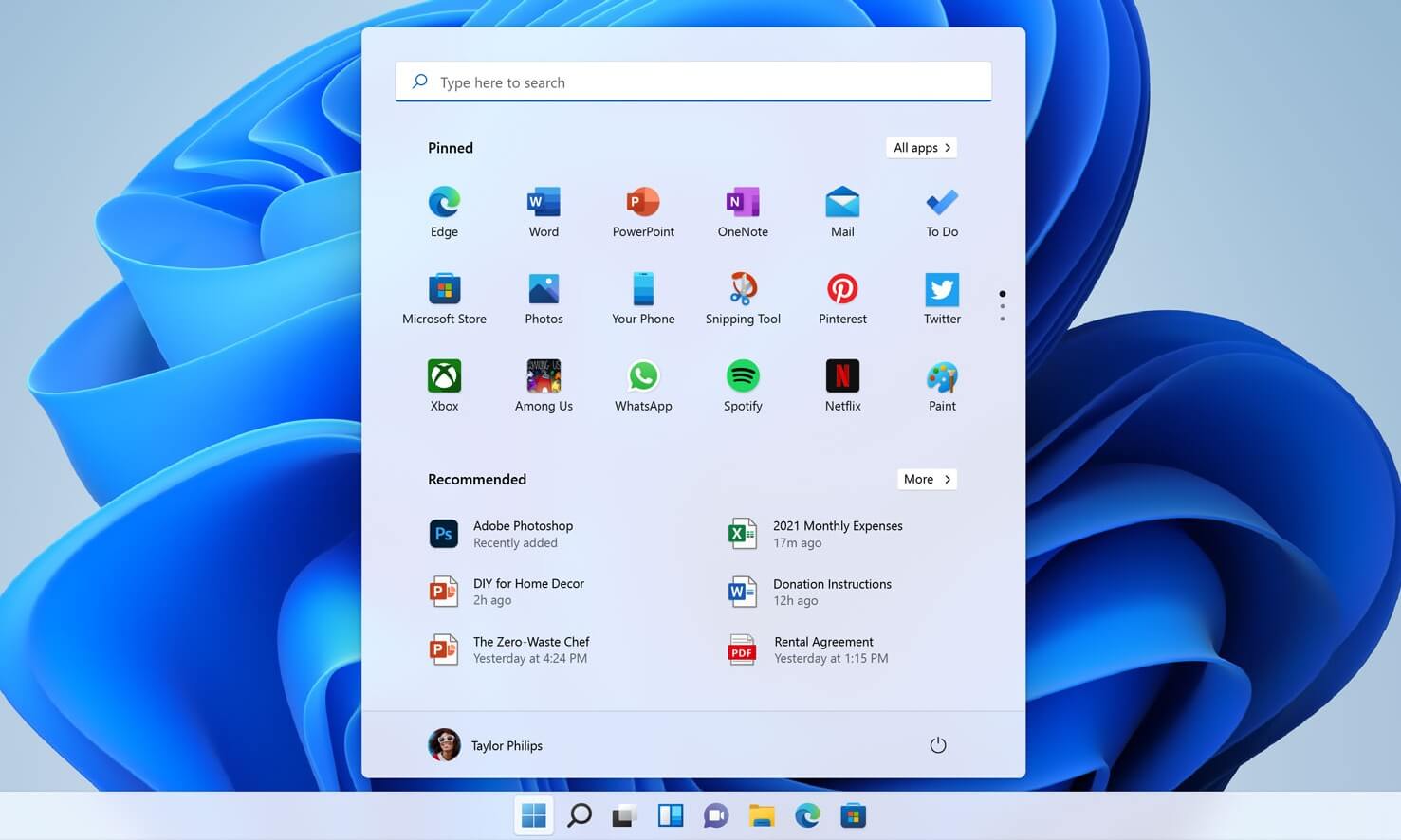 Likewise, you can now right-click on the volume icon in the
taskbar to access the "troubleshoot sound" feature.
Windows 11 Build 22000.65 has fixed another bug where the "Show
Desktop" button wouldn't work. Another issue has been fixed
where the taskbar failed to render the date and time in your
preferred format. Other taskbar bug fixes include:
Microsoft has resolved an issue where the preview window
might not display the entire context of the app.
Microsoft has resolved an issue where the ESC key wouldn't
dismiss the window of open apps.
Microsoft has fixed issues with the taskbar on tablets that
support orientation.
New features in Windows 11 Build 22000.65 (KB5004745)

In addition to taskbar improvements, Microsoft is also
introducing a new modern "alert dialog" that will remind users
when the battery is running low or when you change your display
settings.
Windows Settings app is even getting support for "Power mode"
on the Power & battery page.
Here's a list of other improvements in Build 22000.65
(KB5004745):
Windows context menu: A new refresh menu button has been
added. You no longer need to click "Show more options".
Similarly, you can right-click on PowerShell scripts to run as
administrator.
Snapping: Microsoft is improving window snapping on smaller
PCs in portrait orientation, allowing users to select snap
three apps on top of each other instead of four quadrants on
tablets with a smaller display.
How to install Windows 11 KB5004745

To install Windows 11 KB5004745, follow these steps:
Join the Windows Insider program's Dev Channel.
Check for updates and reboot when prompted.
You can also modify Windows Registry to
install the update on unsupported devices.
According to Microsoft, Windows 11's cumulative update would
take less than five minutes for installation.