There are many reasons why you might want to recover apps that
were removed when you performed a clean install of Windows or
moved to a new device. At the same time, you might want to
recover apps that you accidentally deleted.
At the moment, if you want to access your deleted apps or apps
missing on your new device, you can use the Microsoft Store's
Library corner, which keeps a record of the apps or games
you've downloaded.
While the 'Library' section in the Microsoft Store lets you
browse your previous downloads, recovering apps with one click
is simply not possible. If you usually find yourself in a bind
trying to install apps previously available on your old device,
we have some good news for you.
Microsoft is working on a feature called 'Restore Apps' which
lets you restore deleted apps with just one click and it's much
simpler than recovering apps by visiting the library of the
Microsoft Store.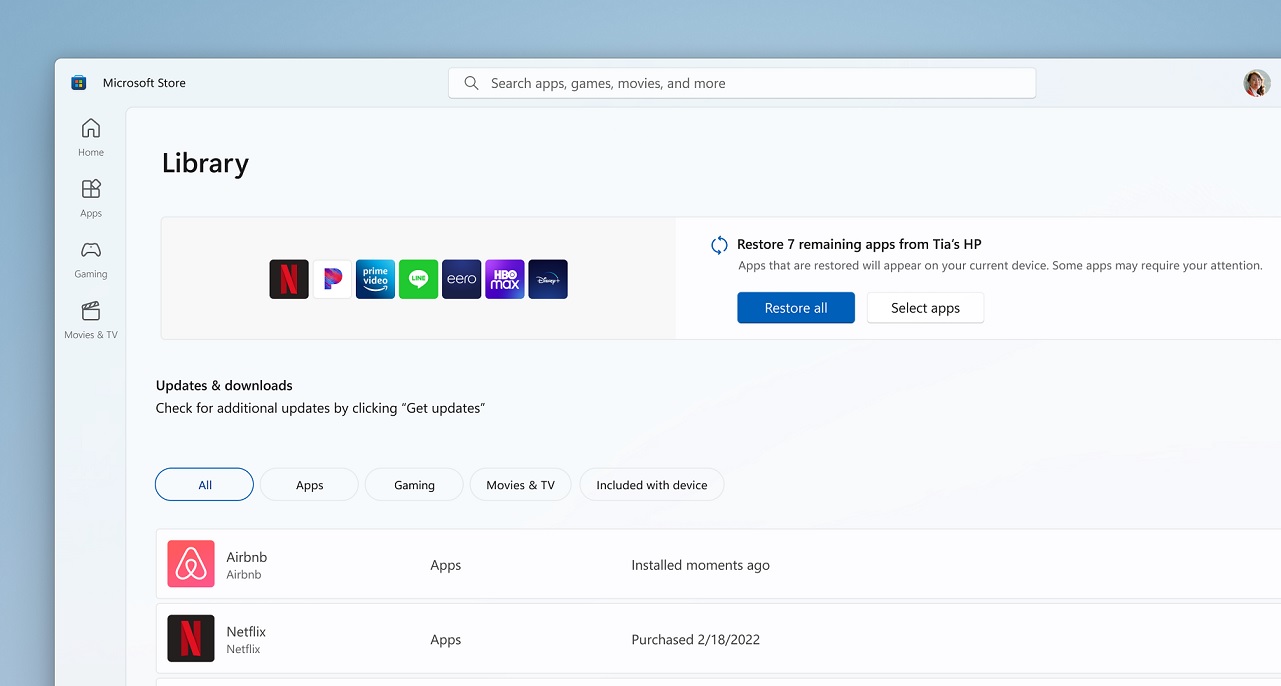 As you can see in the above screenshot, Microsoft is testing
two new options – Restore all and select apps. While the
'Restore all' will automatically restore all missing apps,
'select apps' lets you find a list of all of the apps linked to
your Microsoft account on your previous device and perform a
quick install of the apps you select.
"[It] customers automatically restore their apps, previously
installed from the Microsoft Store, to their new Windows
device. This will also help developers retain their customers
without having to remind customers to re-download their app,"
Microsoft officials noted in a statement.
Other improvements coming to the Microsoft Store

During the Build 2022 conference, Microsoft reiterates that the
PC market saw the biggest growth in a decade. As a result,
Microsoft has started focusing on Windows again and is actively
testing new features for the decades-old desktop OS.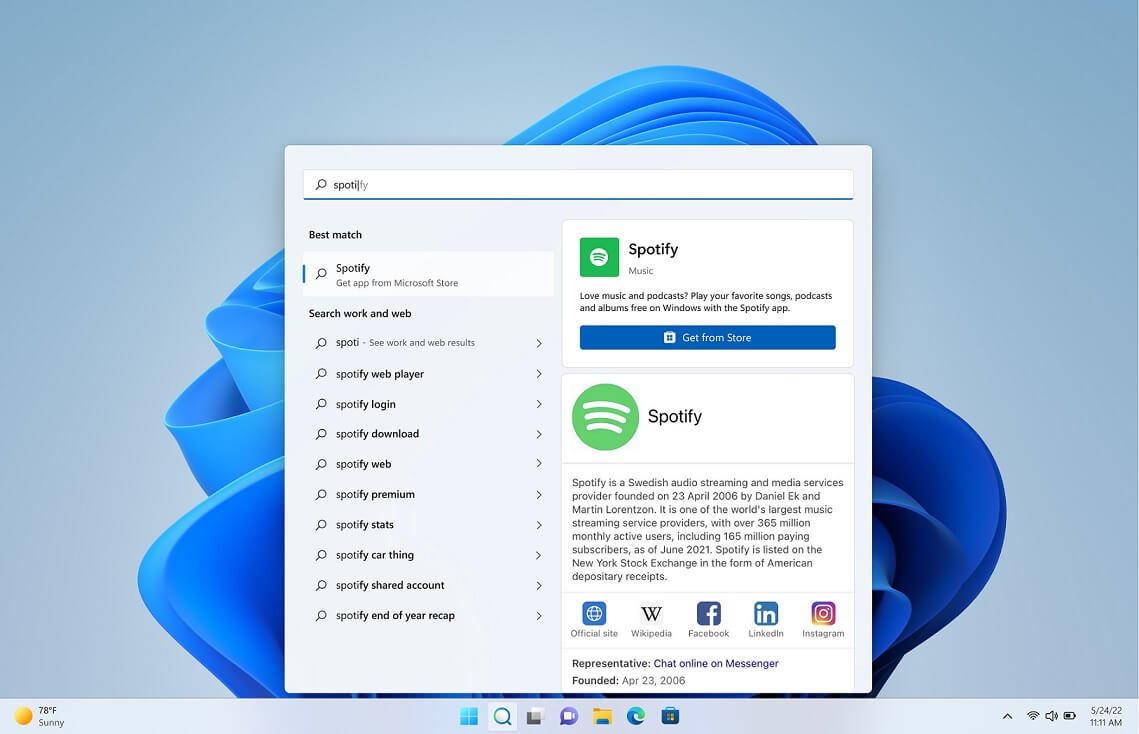 Windows Search is getting a new feature that will remind users
when they search for an app on the app and it's already listed
in the Microsoft Store.
For example, if you don't have Spotify installed and you type
its name in the search box, a new section will encourage you to
view results from Microsoft Store, and easily install Spotify
or other apps from there.
Microsoft is also automating store submissions for Win32 apps.
This will allow developers to automate app submissions using
new GitHub Action or Rest APIs, and bring their apps to the
Microsoft Store without watching the waitlist.
The company also plans to bring its
Store-powered Amazon's Android App Store to more markets in
2022, which means more users will be able to download and
run Android apps on Windows 11.