Foldable phones aren't quite ready for consumers, but devices
with two screens are ready for prime time. In October 2019,
Microsoft launched Surface Neo and Surface Duo with two screens
attached together using a hinge.
Surface Neo was briefly shown at the company's Surface launch
event. The dual-screen device weighs only 655 grams and is
5.6mm thick, and it comes with the thinnest LCDs ever created.
According to Microsoft, more than 60 extremely thin
microcoaxial cables are running between the hinges.
A new patent has revealed that Microsoft could be planning to
transfer the heat between regions of the device connected by a
hinge. The patent titled 'CONDUCTING HEAT THROUGH A HINGE VIA
FLEXIBLE VAPOR CHAMBER' was filed by Microsoft in 2019 and
published by
WIPO on November 21.
"Another example provides an electronic device, comprising a
first portion and a second portion connected by a hinge region,
and a vapor chamber extending from the first portion to the
second portion, the vapor chamber comprising a torsional hinge
connecting a first vapor chamber portion and a second vapor
chamber portion," the filing reads.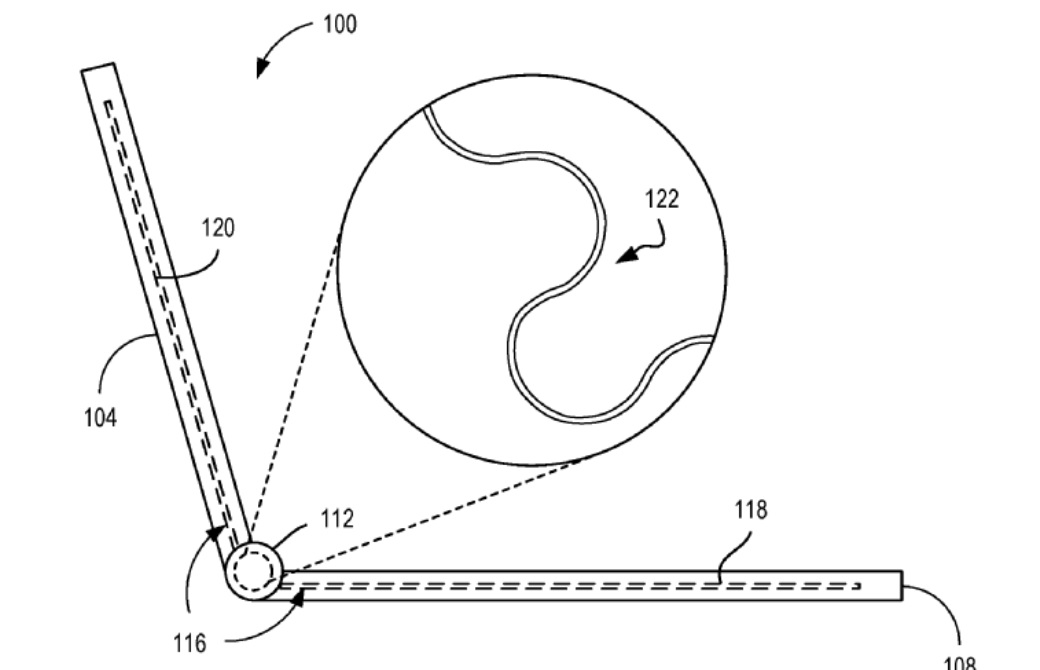 "Examples are disclosed that relate to vapor chambers having a
flexible hinge region configured to withstand repeated bending
cycles, and to maintain a desired cross-sectional area of a
vapor chamber within a hinge region of a device as the hinged
parts are moved relative to one another," the patent noted.
The patent is for multiple form factors including dual-screen
devices, Surface Book and even head-mounted products like
HoloLens.