On Windows 10, you can always switch between dark and light
themes, and even decide if apps should honour the dark mode.
Changing theme in Windows 10 affects native apps, Settings,
taskbar, notification center, and built-in features, such as
File Explorer and context menu.
Nearly all first-party apps support dark mode. The list of
supported apps includes the Microsoft Store, Windows Security,
Your Phone, Clock, Calculator, and more. Some third-party apps
also support Windows 10 dark mode, but one of the most used
features "Windows Search" uses a bright white background.
This has led to consistency issues with Windows 10's dark mode.
However, it looks like Microsoft is finally rolling out a new
server-side update to enable dark mode support for Windows
Search. As you can see in the below screenshot, Windows Search
results now appear in a dark background.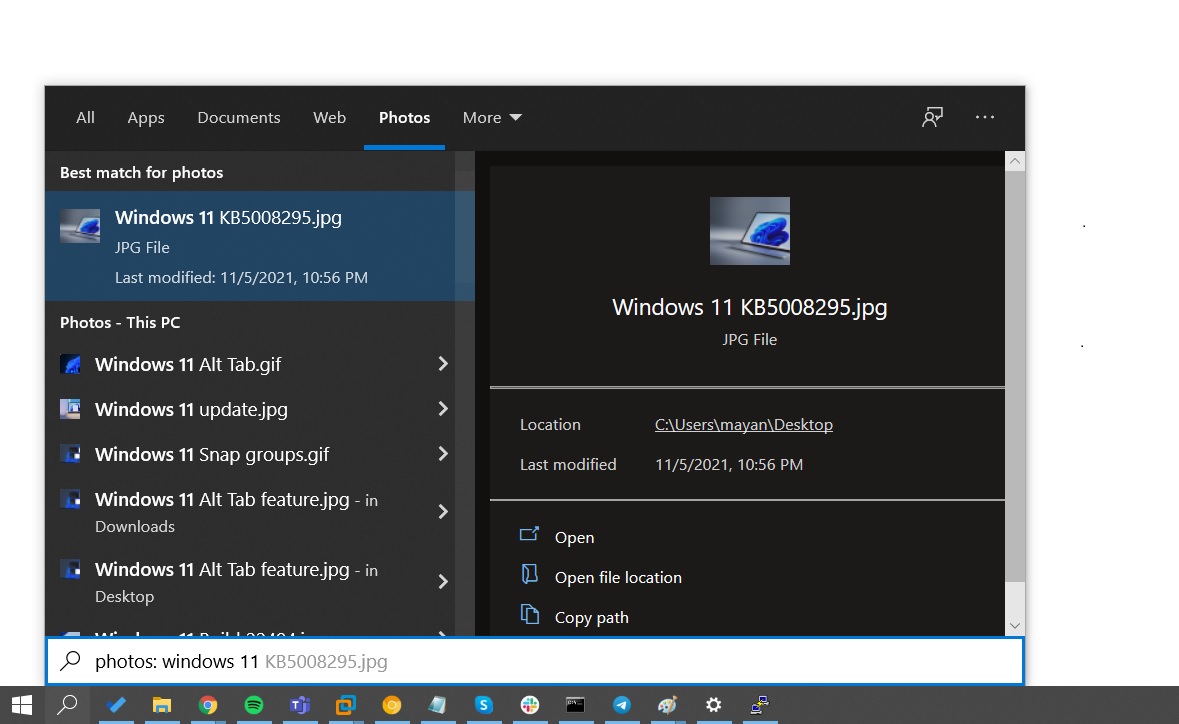 According to our tests, this update seems to be rolling out to
Windows 10 version 2004 or newer. The entire Windows Search
window, menus within the search panel or right-click context
menu and even web searches powered by Bing now have full
support for black backgrounds.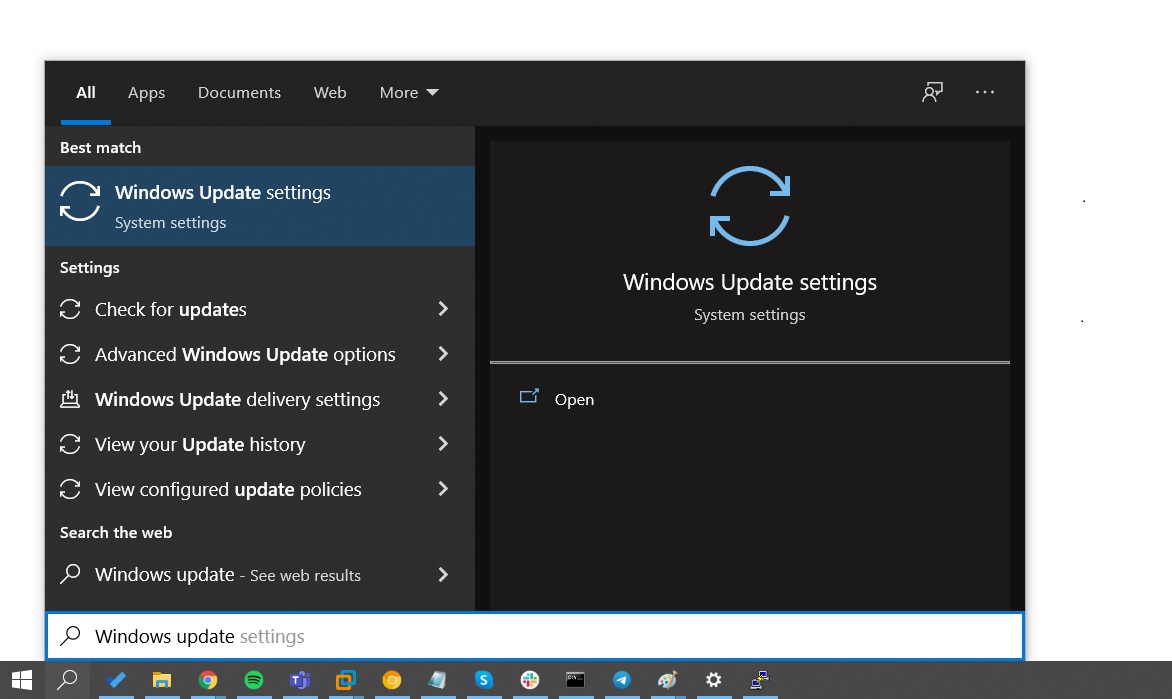 All search results irrespective of the filter (document,
settings, pictures, etc) also have a dark background to match
the rest of the user interface, such as the Settings and Start
Menu.
Windows Search dark mode uses a black background and it does
not look like the search window from Windows 11. Of course,
dark mode is not the biggest change in the world, but it was
something that the company promised last year and anyone who
uses the dark mode will be relieved to see it live.
As always, if you want to try dark mode for search and other
areas, open Settings > Personalization > Colors and
simply select 'Dark'.
This update is still rolling out in stages and it may not show
up on all devices.