Microsoft started to sneak advertisements into Windows 10 with
the suggested apps in the Start menu. Windows 10 has a lot of
built-in advertising even if you purchase a new PC that comes
with Windows 10 Pro or Home license worth more than a hundred
dollars.
Windows 10 displays ads on the lock screen, Start menu, and
Microsoft Mail app. Windows 10 users have also witnessed the
appearance of ads highlighting Microsoft's OneDrive within File
Explorer.
In another effort to monetize Windows 10, Microsoft is now
experimenting with advertisements in one of the oldest
apps—WordPad. As per the latest findings, the software giant
plans to promote Office online apps such as Word, PowerPoint or
Excel in WordPad with a catchy banner that shows up at the top.
Microsoft may call the banners as pointers or suggestions, but
these are clearly ads and the goal is to turn you into an
Office 365 customer.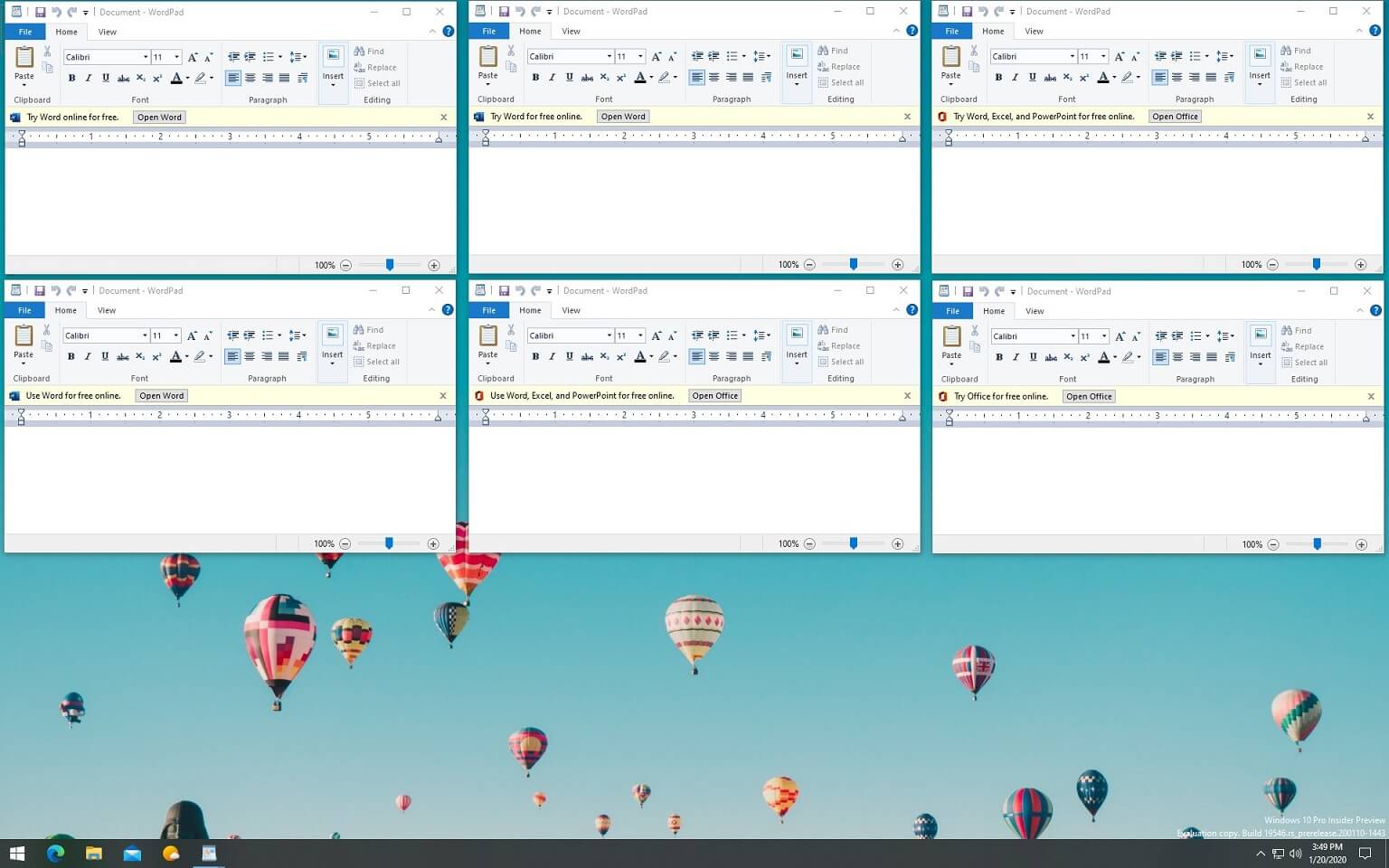 The software giant is currently considering the following six
different promotional messages within WordPad app:
Try Word online for free.
Try Word for free online.
Use Word for free online.
Use Word, Excel, and PowerPoint for free online.
Try Office for free online.
Try Word, Excel, and PowerPoint for free online.
It's worth noting that Microsoft is not displaying these
advertisements to consumers at the moment.
You can expect Microsoft to add more advertising to Windows 10
in future with software or server update, but you'll be able to
disable a lot of ads through settings.